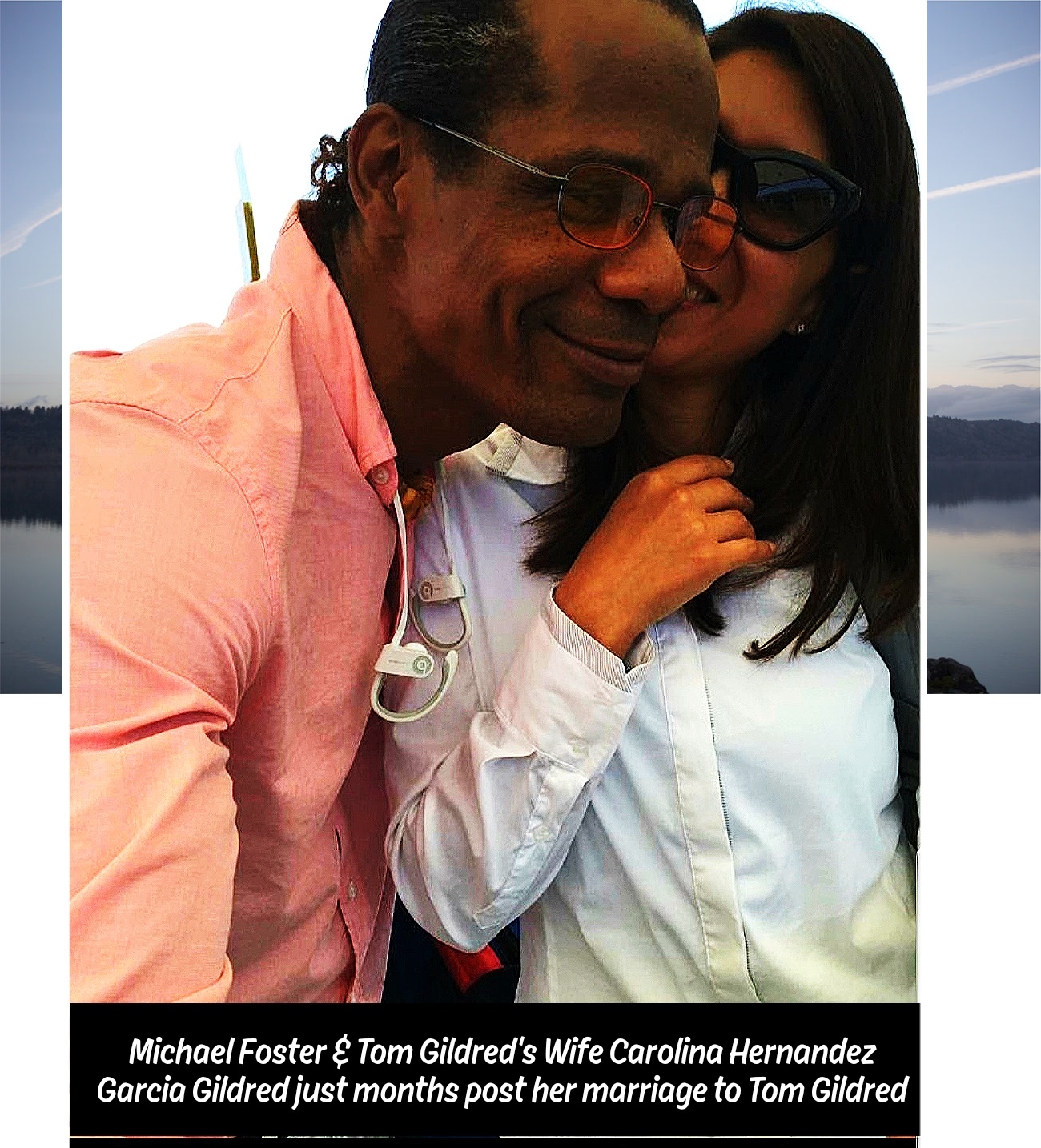 Malicious, vindictive Gildred in Catch and Kill Matrimonial Infidelity and Wife Carolina Gildred
They both agree to eliminate Michael Foster instead of accepting the truth.
Dealing with the life circumstances of their possible failed marriage the Gildred Family of San Diego was not willing to accept that challenge.
They turned to Crooked fixer Attorney Rafkin ESQ Jennifer Bogue with Seth Rafkin to Honor Lynn & Phil Gildred wishes.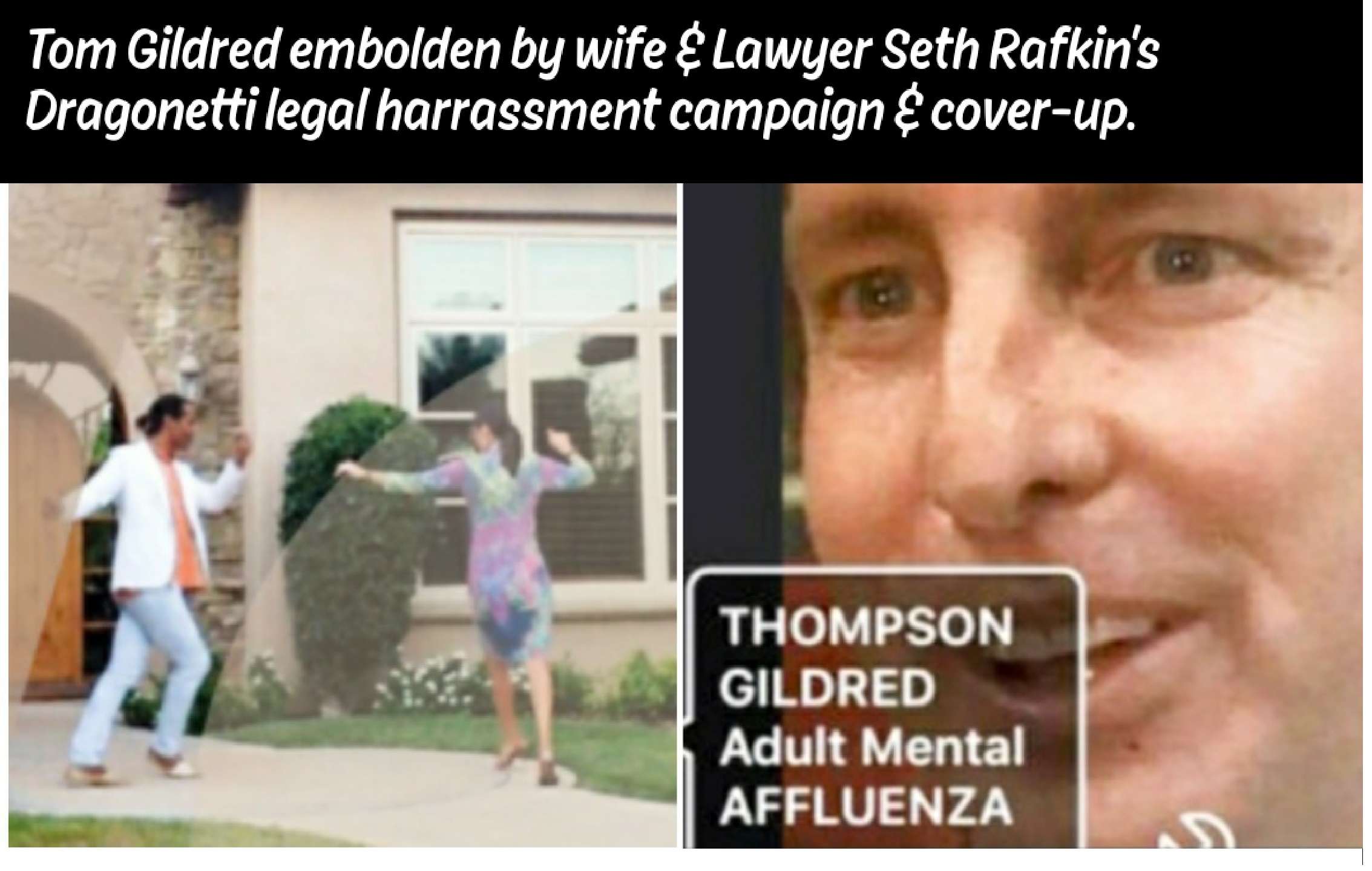 The Mad San Diego Couple Duo
Malicious, vindictive Gildred in Catch and Kill Matrimonial Infidelity with Wife Carolina Gildred are two peas in a pod.
This MAD Rancho Santa Fe couple took the non-conventional pathway to solving extra-marital affair between wife and lover Michael Foster.
Using Money, A corrupt attorney Seth Rafkin, Jennifer Bogue Gildred created headlines in an expensive 5 years harassment campaign.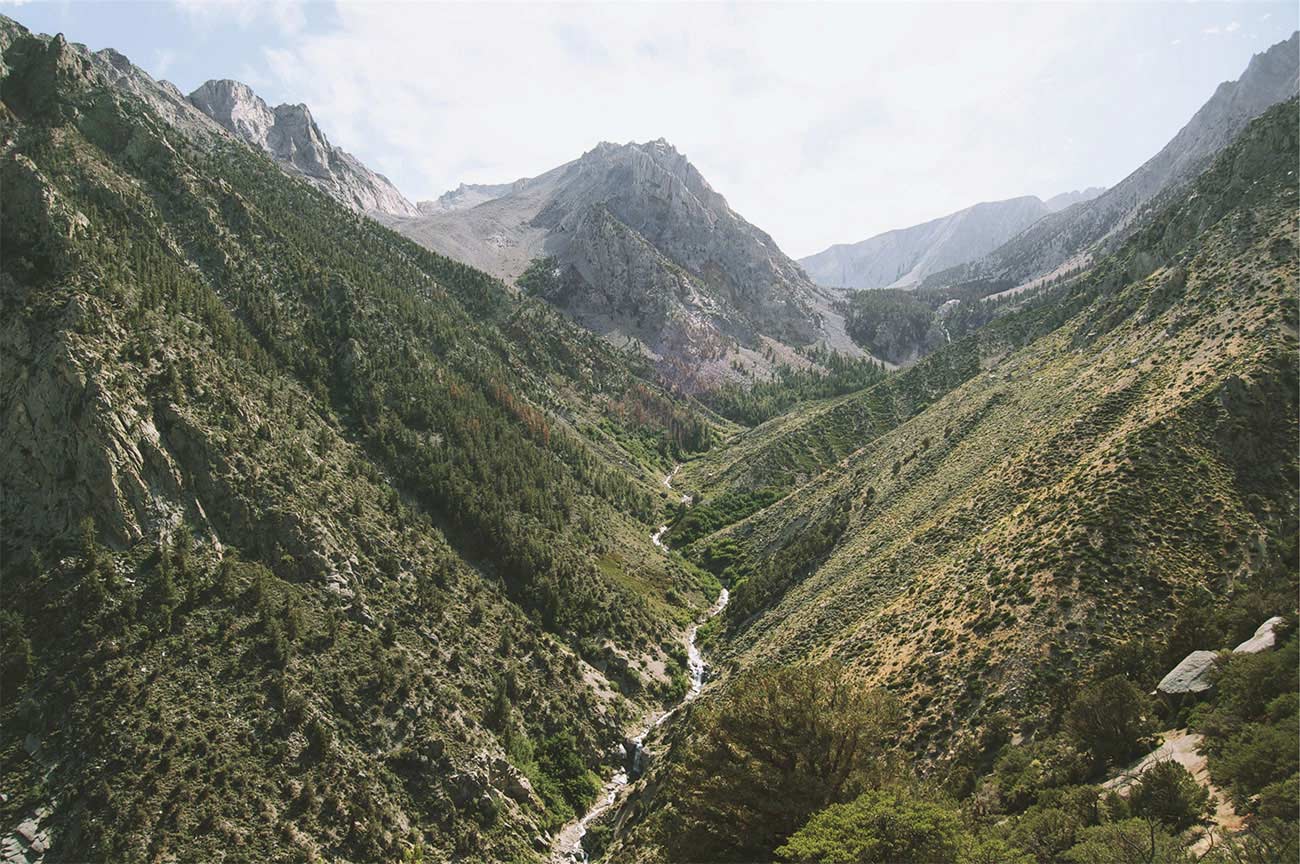 Michael Foster
For no less than 4 years I suffered from emotional distresses at the hand of the Gildred Family of San Diego California and it's Evil Money. They entered into my life without knocking or any advance given notice. Carolina Gildred presented herself as a damsel in distress. I was persuaded, convinced, whole-throated with the volume of a woman's desperate and selfish deceitfulness. I was overwhelmed and I gave way to the whims of emotional anarchy set in the hills of Rancho Valencia, Carolina Hernandez, (Garcia of a 1st marriage) Gildred, her 2ndmarriage to Tom Philip Gildred, of the extreme end of Las Ventanas Circle. There at that home, in that house we made luv and had sex multiple times under the guise of Tango Lessons and to wits end a future prospecting a better life, one that will entail her desire to become a mother of a 3rd child. Before last seeing her, at (SD/NY Airport). We both slipped into the 1-floor elevator, there we hugged and kissed multiple times. Then it was time to board my flight. A kiss right at the TSA line into the center of her forehead and A promised to wait in NYC.